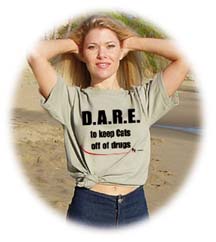 BB1. A hot dog at the ball park is better than steak at the Ritz.
--Humphrey Bogart
BB2. Hitting is 50% above the shoulders.
--Ted Williams
BB3. Baseball is religion without the mischief.
-- Thomas Boswell
BB4. There have been only two geniuses in the world: Willie Mays and Willie Shakespeare.
--Tallulah Bankhead
BB5. Nothing flatters me more than to have it assumed that I could write prose-unless it be to have it assumed that I once pitched a baseball with distinction. - Robert Frost
BB6. The hardest thing to do in baseball is to hit a round baseball with a round bat, squarely. -- Ted Williams
BB7. Trying to hit him (Phil Niekro) was like trying to eat Jell-O with chopsticks.
--Bobby Murcer, Yankees outfielder
BB9. I never threw an illegal pitch. The trouble is, once in a while I toss one that ain't never been seen by this generation. - Satchel Paige
BB11. A ball bat is a wondrous weapon. - Ty Cobb
BB12. People ask me what I do in winter when there's no baseball. I'll tell you what I do. I stare out the window and wait for spring. - Rogers Hornsby
BB13. All I had was natural ability. - Mickey Mantle
BB14. A team is where a boy can prove his courage on his own. A gang is where a coward goes to hide. - Mickey Mantle
BB15. I'd rather be lucky than good. - Lefty Gomez
BB16. Hitting is timing. Pitching is upsetting timing. - Warren Spahn
BB17. Good pitching will always stop good hitting and vice-versa. - Casey Stengel
BB18. If anyone wants me tell them I'm being embalmed. - Casey Stengel
BB19. Managing is getting paid for home runs someone else hits. - Casey Stengel
BB20. You have to have a catcher or you'll have all passed balls. - Casey Stengel
BB21. Pitchers throw problems. Hitters try to solve those problems. - Nivek Alotnak
BB22. When you're sliding into third and you lay a juicy turd … diarrhea.

Hear what the players are saying about our baseball quotes on t-shirts:
To quote an old baseball legend, "Don't let the fear of not getting a beer hold you back." Or, something like this! Anyway, I love baseball quotes. And, what I like even better is wearing t-shirts with baseball quotes on them when I go to the ballpark and cheer on my favorite team. Sure, you might say I'm biased, but I love, love, love these baseball quotes on t-shirts and you can quote me on that. In fact, I think you just have!
- Shoeless Joe Jackson